The 2018 AOPA National Assembly will held September 26-29 at the Vancouver Convention Center, West Building, 1055 Canada Place, Vancouver, BC Canada.
We are excited for your participation in what promises to be a truly memorable experience. AOPA has  partnered with travel agents for you to book pre-show Alaska Cruises and daytrips and tours to take advantage of the amazing location. Everything is more fun when your friends and colleagues are there, so invite a colleague now! 
As an incentive program, we are excited to announce our Refer a Friend Program where you and the first time attendee registering for a full conference registration both will receive a Free AOPA Polo shirt.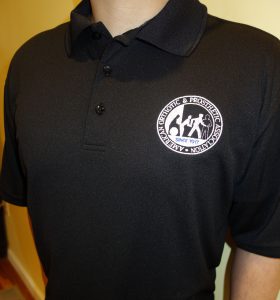 How it Works
1.  Include the individual's name who referred you or the person you referred on your registration.  If you all ready have submitted your registration, contact Ryan Gleeson to participate.
2.  AOPA Membership is not required to participate.
3.  The referred friend must be a first time AOPA Assembly attendee registering for a full conference registration, and not in attendance in the last 3 years (or since 2014).
4.  The person making the referral and the new attendee are eligible for the free gift, valued at $30.
5.  Redeemable tickets will be made available at the registration desk.
6.  Recipients must appear in person to receive their gift at the AOPA booth, #302
7.  One shirt per person, while supplies last.
8. Offer valid with pre-registrations received before September 14, 2018.