Welcome to AOPA In Advance SmartBrief!
The AOPA in Advance Smartbrief is AOPA's twice-weekly e-newsletter bringing the most important and timely news stories on regulation, legislation and other news affecting the O&P community.
We invite you to share AOPA In Advance SmartBrief with peers and colleagues in the orthotics, prosthetics and pedorthics profession, and hope you will encourage them to subscribe. Please also take a moment to add aopainadvance@smartbrief.com  to your safe senders list. We are certain you will find AOPA In Advance SmartBrief a valuable addition to your professional routine. Sign up here.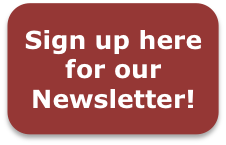 (Previous Issues can be found below)
---
AOPA in Advance SmartBrief 2018
May 24, 2018
May 22, 2018
     Low Volume Appeals (LVA) Initiative Deadline is Approaching
May 17, 2018
May 15, 2018 
May 10, 2018
May 8, 2018
     DME MACs Announce the Retirement of the Dear Physician Letter for Artificial Limbs  
May 3, 2018
     Additional TPE Program Results Reported by Noridian
May 1, 2018
      Initial Report on TPE Program Suggests Positive Results
April 26, 2018
April 24, 2018
April 19, 2018
April 17, 2018
     Low Volume Appeals Program has been Extended      Lower Limb Prostheses Policy has been Revised
April 12, 2018
     AFO/KAFO Policy has been Revised
April 10, 2018
April 5, 2018
April 3, 2018
March 29, 2018
March 27, 2018
     Deadline for the Low Volume Appeals (LVA) Initiative Approaches      New Medicare ID Cards are about to be Mailed      NAAOP Announces Unique Public Policy and Advocacy Fellowship
March 22, 2018
     AOPA Confirms K0903 Medicare Fee Schedule at same Rate as A5513
March 20, 2018
March 15, 2018
     AOPA Secures an Advocacy Victory on Reimbursement for Custom Fabricated, Direct Milled Diabetic Inserts
March 13, 2018
     AOPA Submits Comments on Proposed Rule that would Impact Coverage of Essential Health Benefits
March 8, 2018
March 6, 2018
March 1, 2018
February 27, 2018
     Update on Clinicians' Notes Provision
February 22, 2018
February 20, 2018
February 15, 2018
     Low Volume Appeals (LVA) Initiative has Begun
February 13, 2018
February 8, 2018
     A Legislative Win for O&P
February 6, 2018
     DME MACs Issue a Correct Coding Bulletin for Diabetic Shoe Inserts
February 1, 2018
January 30, 2018
     CMS and Veteran's Administration Announce Partnership to Strengthen Prevention of Waste, Fraud, and Abuse Efforts
January 25, 2018
January 23, 2018
     OIG Work Plan Targets OTS Spinal and OTS Knee Orthoses
January 18, 2018
     CMS Issues Temporary "K" Code to Describe Direct Milled, Custom Fabricated Diabetic Inserts
January 16, 2018
January 11, 2018
     CMS Finalizes Revised DMEPOS Quality Standards
January 9, 2018
January 4, 2018
January 2, 2018
      For all 2010-2017 AOPA in Advance Breaking News,
visit the archive
. Please
visit the SmartBrief website
 for archived news articles .