Welcome to AOPA In Advance SmartBrief!
The AOPA in Advance Smartbrief is AOPA's twice-weekly e-newsletter bringing the most important and timely news stories on regulation, legislation and other news affecting the O&P community.
We invite you to share AOPA In Advance SmartBrief with peers and colleagues in the orthotics, prosthetics and pedorthics profession, and hope you will encourage them to subscribe. Please also take a moment to add aopainadvance@smartbrief.com  to your safe senders list. We are certain you will find AOPA In Advance SmartBrief a valuable addition to your professional routine. Sign up here.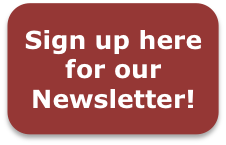 (Previous Issues can be found below)
---
AOPA in Advance SmartBrief 2019
January 22, 2019
January 17, 2019
January 15, 2019
     PDAC Contract to Transition to Palmetto GBA Effective TODAY
January 10, 2019
January 8, 2019
January 3, 2019
     Jurisdiction A & D Release Quarterly TPE Results      Performant Announces New RAC Audit           For all 2010-2017 AOPA in Advance Breaking News,
visit the archive
. Please
visit the SmartBrief website
 for archived news articles .