AOPA Virtual Coding and Billing Seminar
AOPA experts provide the most up-to-date information to help O&P Practitioners and office billing staff learn how to code complex devices, including repairs and adjustments, through interactive discussions with AOPA experts, your colleagues, and much more. Meant for both practitioners and office staff, this advanced two-day event will feature breakout sessions for these two groups, to ensure concentration on material appropriate to each group.
Join our experts for the AOPA Virtual Coding and Billing Seminar.
It is what you've come to expect from our Coding and Billing seminars but tweaked and condensed slightly to offer it virtually. Content will be presented from 12-4pm ET on November 9 and 10.
The cost before October 20 is $295 for members and $395 for nonmembers. After that the cost increases to $320 for members and $420 for nonmembers. Bonus, if you register by October 20 you will receive a FREE 2020 Quick Coder.
Earn 8 CEs.
---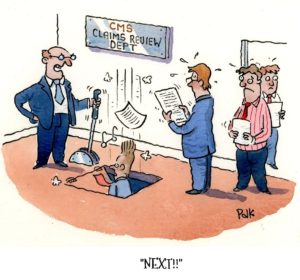 Additional Seminar Resources
For any questions concerning seminar content, contact Devon Bernard. For any questions concerning registration information, contact Ryan Gleeson.