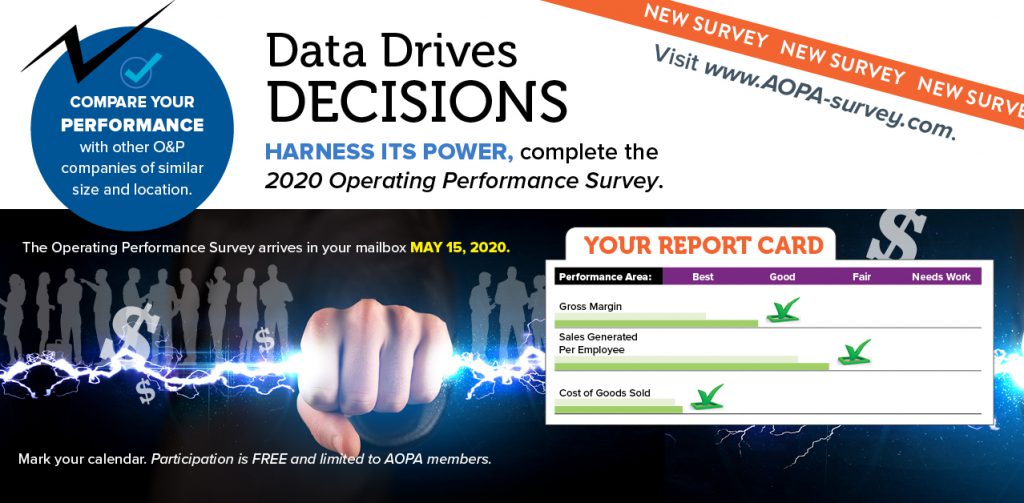 How does your O&P Patient Care Facility Measure Up?
Are you considering selling your O&P business and need to maximize its value?
Do you want to own or manage a financially successful O&P business that aspires to grow?
Improve the profitability of your business by participating in AOPA's Annual Operating Performance Benchmarking Survey and the Bi-annual Compensation and Benefits survey. It's the largest O&P benchmarking survey in the O&P field.
Survey participation is free for AOPA patient care facility members. And it is confidential.
Identify where your O&P facility needs to improve.
Understand how your company's financial performance compares with similar sized companies in comparable markets.
Make informed business decisions based on your company's financial data.
The 2020 survey has closed.
Survey participants receive a free Company Performance Report and the final published survey report. Nonparticipants can purchase copies of previously published reports in AOPA's bookstore.
For more information contact AOPA at 571-431-0876.