Earn CE credits associated with the monthly Reimbursement Page and the Quarterly Compliance Corner.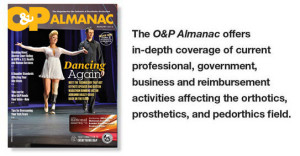 Because of the highly educational content of the O&P Almanac's Reimbursement Page and Compliance Corner, O&P Almanac readers can earn 2 Business
Continuing Education (CE) Credits each time you read these articles and pass the accompanying quiz. Quizzes are valid for 2 years after the publication date.
It's easy and it's free! Get Started NOW! Access past issues issues of the O&P Almanac.
2019 Quizzes
2018 Quizzes
2017 Quizzes