The Breakers, Palm Beach, FL ~ January 5-7, 2018
AOPA invites our top level executives from AOPA member companies to join us at our third O&P Leadership Conference.
Registration
AOPA will be covering the administrative costs of arranging the meeting and attendees will be responsible for paying a registration fee of $300, as well as their travel and related costs. Register now.
The Breakers

1 S County Rd, Palm Beach, FL 33480
This Italian Renaissance-style resort is situated on a half-mile of private beach. The Breakers Palm Beach offers luxury accommodation amid carefully landscaped grounds. The resort features an on-site spa and 2 championship golf courses. The resort houses 4 oceanfront pools and 5 hot tubs as well as premium poolside bungalows available for daily hire. Ten Har-Tru tennis courts and private fitness and wellness coaching are also offered. Visit their website.
Hotel Reservations
Participants will be responsible for making their own hotel reservations online at aws.passkey.com/go/AOPA18 prior to the cut off which is Decem­ber 13, 2017. You can also utilize The Breakers reservation line at (877) 724-3188.  The room rate is $299 per night.
Tentative Schedule
The event will begin with an evening reception on Friday, January 5.  Saturday will include a full day of VIP level education, discussion and networking.  The event will end mid-day on Sunday. View the schedule.
Getting There
Palm Beach International Airport (PBI) is located 6 miles, 16 min. from the resort; Ft. Lauderdale Intl Airport (FLL) is 40 miles, 40 minutes and Miami International Airport (MIA) is 65 miles; 1 hour and 15 minutes.
Non-Transferable
Invitations are non-transferable. CEOs, COOs and other top level executives from AOPA member companies are invited. If you wish to have another member of your executive team placed on the invitation list or wish to request your invitation, please contact Yelena Mazur at ymazur@aopanet.org.
Featured Speakers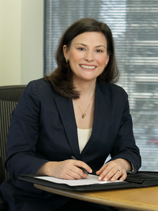 Alison Cernich, PhD is the Director of the National Center for Medical Rehabilitation (NCMRR) in the National Institute for Child Health and Human Development at the National Institutes of Health. As Director of NCMRR, Dr. Cernich oversees a varied portfolio of research projects, training programs, and rehabilitation research infrastructure network sites aimed at improving the care of individuals with physical disability who require medical rehabilitation.
She is a Board Certified Neuropsychologist who is known for her previous work in traumatic brain injury (TBI) and computerized neuropsychological assessment. She previously served as the Deputy Director for the Defense Centers of Excellence for Psychological Health and Traumatic Brain Injury (DCoE), working with the Departments of Veterans Affairs and Defense on matters relating to these conditions. She received her doctoral degree in Clinical Psychology from Fairleigh Dickinson University (FDU). She was previously the Director of Neuropsychology and Director of the Polytrauma Support Clinical Team at the VA Maryland Health Care System (VAMHCS).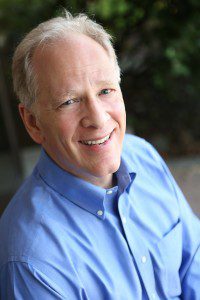 Bill Stainton is a multiple Emmy Award-winning TV producer, writer, and performer; an author; a business humorist; and an internationally-recognized Beatles expert. He blends the business smarts he learned from twenty years in corporate management with the show biz sparks he garnered from working with people like Jerry Seinfeld, Ellen DeGeneres, and Bill Nye the Science guy to create entertaining and enlightening presentations enjoyed by audiences around the world!
As the executive producer of Seattle's legendary comedy TV show Almost Live!, Bill led a talented and highly creative team to unparalleled success: a #1 rating for ten straight years, and over 100 Emmy Awards (29 of which went to Bill). At the same time, he also owned his own corporate training company, authoring nine training programs in subjects ranging from Office Politics to Customer Service to Team Motivation. He's been quoted in The Wall Street Journal and Forbes, and is a regular columnist for Seattle Business magazine.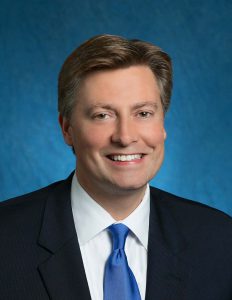 Jason Altmire served three terms in the United States House of Representatives from 2007 to 2013 for Pennsylvania's 4th district (Democrat). He was a bipartisan centrist known for working with both sides of the aisle, which led to an extraordinary record of legislative success. He had 29 of his legislative initiatives signed into law, went five and a half years without missing a single vote, and introduced a bipartisan bill that gained the most cosponsors of any congressional bill in American history. During his time in office, the nonpartisan National Journal calculated Altmire's voting record to be at the exact midpoint of the House — the Dead Center — giving him the most centrist voting record in Congress.
He has been profiled by numerous national publications and has appeared on a wide variety of television news programs. In his business career, he has served in senior executive positions in the healthcare industry, having earned a Master's degree in Health Administration from George Washington University and a Bachelor of Science degree from Florida State University. He has also been an adjunct professor at George Washington University, focusing on politics and policy.