The Hynes Convention Center is conveniently located just minutes away from Boston's major highways and is easily accessible from Boston's Logan Airport and many public transit routes. Whether it's by car, train, or bus, getting to and from the Hynes couldn't be easier!
Air Travel
The closest airport to the Hynes Convention Center and downtown Boston is m Boston's Logan International Airport. Not only does Boston Logan International Airport provide fast and convenient connections for air travelers anywhere in the world, but no city delivers faster travel times between the airport and its convention center. It's only 15 minutes to the John B. Hynes Veterans Memorial Convention Center.  Visit the Logan International Airport website for terminal maps, merchant maps, baggage claim information, ground transportation and rental car facility information.
The Preferred Airline Provider for the 2016 AOPA National Assembly is United Airlines

You may book online and enter your Offer Code ZWN4423531 in the Offer Code box when searching for your flights.
If booking through a travel professional or United Meetings at 800-426-1122, please
give them the following information:
Agreement Code: 423531
Z Code: ZWN4
Ground Transportation

You have many choices for quickly getting to the Hynes after you land, and it's easy to get back to the airport to catch your flight when it's time to return home. Modes of transport include the public transit, Back Bay Logan Express, and taxi cabs.
Back Bay Express
This easy and convenient to use round trip shuttle runs from Logan Airport to the Hynes Convention Center for only $7.50 each way.
Shuttle service runs every 20 minutes and picks up passengers from Logan International Airport and the Hynes Convention Center. Hours:
From Logan Airport – first departure: 6AM, last departure: 10PM
From Hynes Convention Center – first departure: 5AM, last departure: 9PM
No advance reservations needed.
Just look for the blue shuttle with orange accents labeled the Back Bay Logan Express
Amtrak
A

mtrak is offering Assembly attendees a 10% discount off the best available rail fare to (Boston, MA) between (September 05, 2016 – September 14, 2016).  To book your reservation call Amtrak at 1 (800) 872-7245 FREE or contact your local travel agent.
This discounted rate is not available via Internet.  Please be sure to refer to Convention Fare Code X74A-946 when making your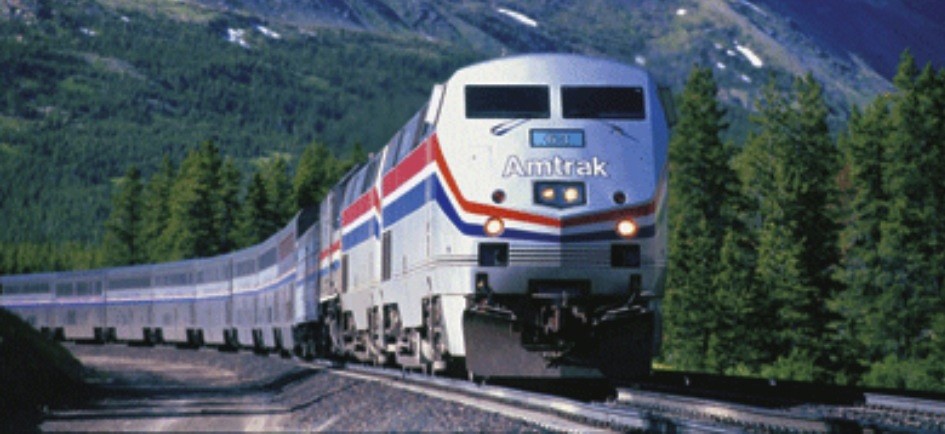 reservation.  This offer is not valid on the Auto Train and Acela Service.  Fare is valid on Amtrak Regional for all departures seven days a week, except for holiday blackouts.  Offer valid with Sleepers, Business Class or First Class seats with payment of the full applicable accommodation charges.
Amtrak has scheduled train service to Boston from New York and other points in the Northeast Corridor. The trip from New York City takes three and a half hours on Acela Express trains, and about four hours on other trains.
Public Transportation


Boston's world-famous public transportation system, connects all of Boston and its suburbs by subway, called the "T", standard rail, bus and commuter boat. It's easy and inexpensive and can get you quickly from one end of the city to another or from Boston to Cambridge or other outlying towns. Because Boston is so compact, going from one end of the city to another, from Back Bay to the Waterfront, takes just a few minutes. The Hynes Convention Center is just steps away from four stations – Hynes Convention Center, Copley Square, and Prudential on the Green Line, and Back Bay on the Orange Line.
To ride the T, you need to purchase a CharlieCard or CharlieTicket. These can be purchased at every subway station at vending machines and at select convenience stores.  The basic fare is $2.00. Your Charlie Card will provide you with more than 75 discounts on attractions during your visit.  The "T's" Day/Week LinkPass gives you unlimited travel on subway, local bus, Inner Harbor Ferry and Commuter Rail Zone 1A for one day ($9) or seven days ($15). Fare-vending machines are available at all subway stations.
For specific information on routes and schedules, call the MBTA at 617-222-3200 or visit mbta.com. Information is in six languages and the website offers a very useful "Trip Planner" to get you to your destination
Parking
Within a three-block walk of the Hynes Convention Center are numerous parking garages totaling over 4,400 spaces. There is limited meter parking available around the Hynes and adjacent streets. Download our PDF guide of nearby garages for a full list of options.  View Nearby Parking Garages.