The 2017 AOPA Policy Forum will be May 24-25th at the Ritz Carlton, 1250 South Hayes Street, Arlington, VA 22202. The Policy Forum is your best opportunity to learn the latest legislative and regulatory details and how they will affect you, your business and your patients. Once you are armed with the facts, we as a profession will educate our members of Congress to offer common sense solutions and share how the O&P profession restores lives and puts people back to work.
On the first day, AOPA will provide attendees with up-to-date briefings about critical issues confronting the O&P community, and guidance on how to use this information effectively in lobbying members of Congress. Wednesday will conclude with a reception and dinner.  The Policy Forum will culminate on Thursday, May 25th with your advocacy visits (scheduled by AOPA) with your elected representatives and their staffers on Capitol Hill.  See the agenda.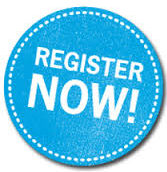 Register now. Questions regarding registration, travel or the agenda should be directed to Ryan Gleeson at rgleeson@AOPAnet.org or (571) 431-0876. Questions regarding programming, congressional visits or key issues should be directed to Devon Bernard at dbernard@AOPAnet.org or (571) 431-0854.
Issue and Position Papers
Competitive Bidding
American Health Care Act
Veterans Bill of Rights
Medicare O&P Improvement Act
Draft Lower Limb LCD Moratorium
Wounded Warrior Workforce Enhancement Act
Host hotel: Ritz Carlton, 1250 South Hayes Street, Arlington, VA 22202
AOPA's room block has closed. The Ritz has no availability on May 23. Contact rgleeson@AOPAnet.org to inquire about availability at the Ritz on May 24.
AOPA has secured a room block in the nearby Marriott, for $329/night (1.5 miles away)
Crystal Gateway Marriott
1700 Jefferson Davis Highway
Arlington, VA 22202
Reserve online.
Prepare yourself for the Policy Forum with the this webinar presented by Ashlie White, MA.
What actually happens during a Congressional visit? Here is a video to get an idea of what to expect: